Get to know your future colleagues and what they like about working for us.
Simona from the NetRex help desk: "In Customer Support the thing I like most is the combination of resolving technical issues and communication with the customers. A happy customer is our number one priority and at the same time it is the best reward and motivation to continually improve."
Patrik from Marketing: "Working here is never boring, there is always something new going on and it's amazing. We are not a big company where everything takes a long time, we basically think something up and straight away make it happen. We have two brands with one more in the offing. We have a great team and we create products and services which are unique across the world. And from a marketing perspective this is a joy to share."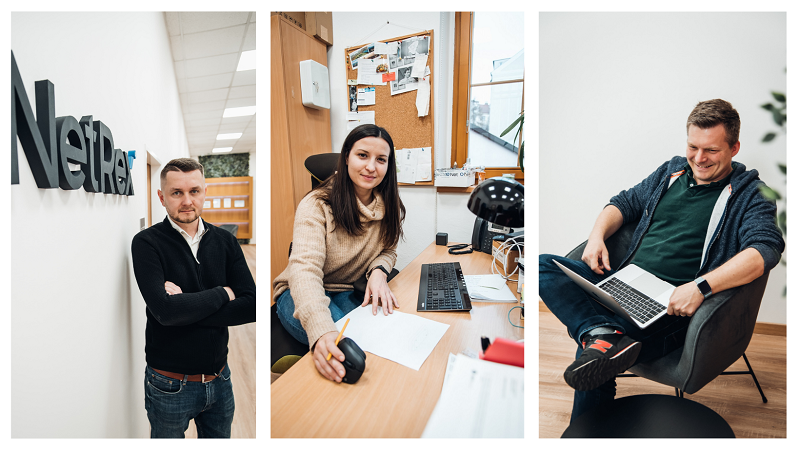 Key Account Manager Dan: "What I enjoy most in my work is designing the appropriate technical solutions for our customers and then seeing how this helps them in their own companies. Thanks to this I know that what I do makes sense." Daniel Macák Account Manager
Jan from Development: "I am proud of the fact that our talented development team are able to overcome interesting technical challenges that no-one else has been able to manage in the IP camera world. I like that we get feedback directly from the user. We know that our application makes their job easier."
Product Manager Filip: "I appreciate the interesting projects, technology, and having our own development team in house. I am also grateful for the freedom I have in my work and the emphasis on individual responsibility, without unnecessary bureaucratic hurdles."
Office Manager Ivana: "The NetRex team is a great group of people, who are both professional and friendly. Our products are constantly evolving and expanding and for that reason it's never dull. This is why I still come to work with a smile on my face after 12 years."
Business development manager Pavel: "It's been a huge opportunity to join the CamStreamer team as it recognises the best of my abilities. I feel really great to work in such a positive work environment with a focus on customer satisfaction and perfection in our work."
And our CEO David: "At NetRex we've managed to bring together a great team of people, thanks to whom we've gradually launched a range of interesting cloud video services and camera applications, supplying thousands of customers not just in the Czech Republic. We have many customers who've bought from us for more than 10 years so we must be doing something right!"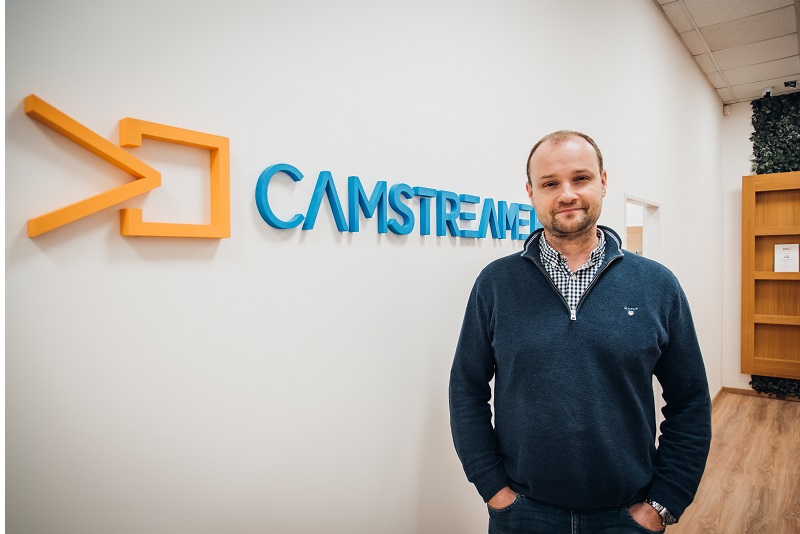 What more do you need to hear? Definitely something from our Product Manager Petr: "The NetRex cloud platform is like my own child. I follow with eagerness how he grows and learns new things. Of course, occasionally he can be a pain, kids are like that, but it's always worthwhile. And I'm not alone, he has many great parents who I have the pleasure of sharing an office with."

If that didn't convince you then perhaps nothing will. We are keen to receive CVs from people who want to see our project grow and will devote their time to making that happen. Is that you?
CONQUER the WORLD with us
How is it that people are able to watch a live stream from a zoo in Australia, enjoy the view of a sunny beach in the US Virgin Islands, or watch eagles nesting? It is all thanks to streaming applications like those we create at CamStreamer. Join a team where you'll see the results of your work play out LIVE.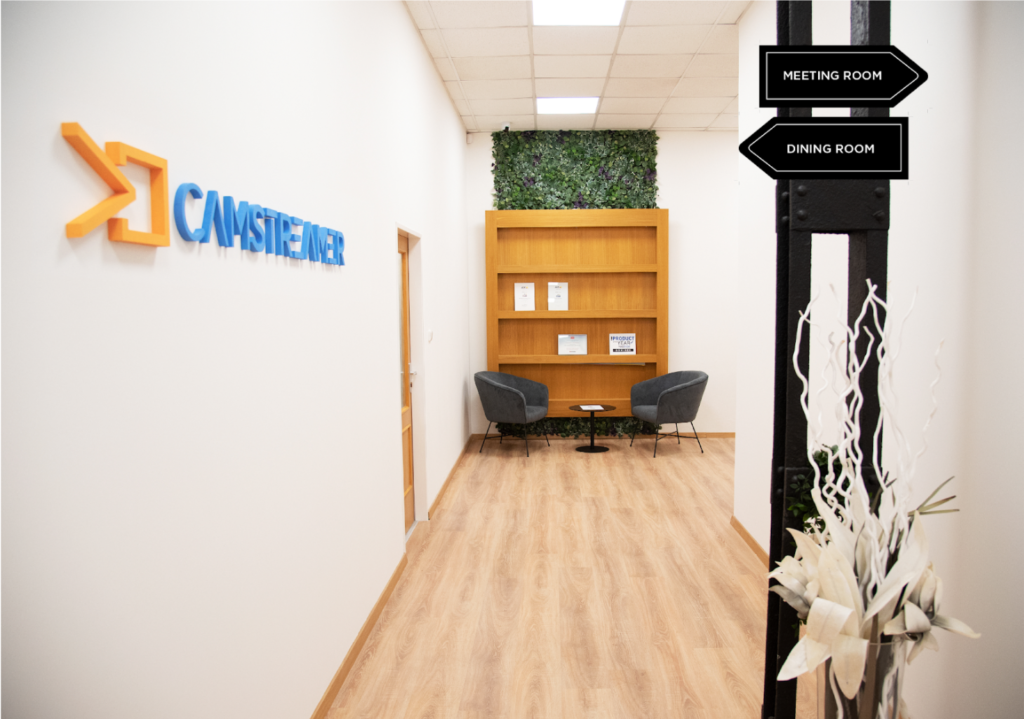 WE'RE NOT PLAYING AROUND
Don't expect a corporate atmosphere or nameless faces in suits. There are 30 of us, we all know each other and enjoy spending time together in the office as well as outside of it at celebrations and company parties. We have new offices that we personally designed and you don't even need to make the excuse that you can't exercise because of work – we have an office gym, and colleagues to keep you motivated!